One Of A Kind Photographer Michael Jang
Cowboys, punk scene, LA movie premieres and heroes. Michael Jang's photographs are among a lot of collections, like his photograph of David Bowie signing autographs at the Beverly Hilton Hotel, which is among the SFMOMA collection or like his photograph of Frank Sinatra at the March of Dimes "Man of the Year" in 1973. Hamburger Eyes recently published a zine with Michael Jang's photography and they simply called it "One Of A Kind". Who is this one of a kind "Jang" guy with this eclectic mixture of special moments?
PROFILE
Name: Michael Jang

Place of residence: San Francisco
Age: Sixty

Profession: Constantly reinventing it. I just taught a Tai Chi workshop at Esalen in Big Sur, California. I have been doing it for over three decades, just like photography.
Food: Omnivore
Transportation: I drive a '61 Impala, and ordered a Fisker Karma, that new plug-in hybrid. I thought they'd be great next to each other in the garage … one hulking classic and a sleek car from the future.
Michael, one could say you started as an underground street photographer back in the 70's, a time where still a lot of things were to discover and uncover. How did you start photographing and how did you come to meet the icons of music and film?
I can see how one might think by the images that I was an underground street photographer- there were many who enjoyed that kind of notoriety, but I really was just a student going out and bringing pictures back for a class critique. Sometimes I would look in the paper and see what events might have visual possibilities (a Planet of the Apes beauty contest in Hollywood?). Often a celebrity would be showing up for something and I would assume I'd be one of many taking pictures. Once I read that Frank Sinatra was being honored at the Beverly Hilton Hotel in Los Angeles where I was going to school. Before I even entered the lobby I saw David Bowie outside signing autographs. I figured Frank, despite his reputation with photographers (think Sean Penn except with friends in syndication), would have to be on his best behavior since he was being honored at a black tie event. Call it naïve dumb luck but I was the only one with the nerve to go right up to him at the podium and take a picture. There was a calendar of events posted in the hotel that you wouldn't believe, so I'd just go back every Saturday night till they finally kicked me out. Later while getting my MFA at the San Francisco Art Institute, I continued photographing whatever interested me and how I did that is best explained here: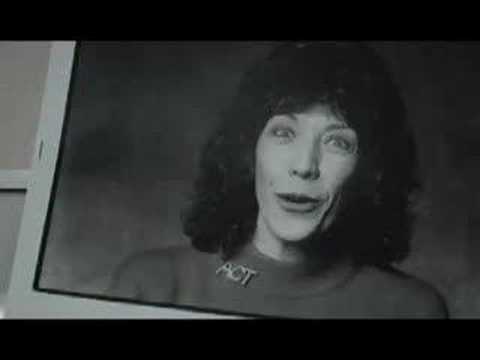 I would somehow talk my way onto the stage for a Ramones concert, into a Devo soundcheck or meet the Sex Pistols at their hotel following their last concert in San Francisco. I used my camera to get myself into situations that most of us would have no business being in.
The San Francisco Museum of Modern Art (SFMOMA) acquired several of your prints. Amongst them are some photographs of the Jang family. Did your family like to be photographed and did they push and support your photography approach?
The pictures you are referring to, shot in the early Seventies while still an undergrad at Cal Arts, can be seen here: www.michaeljang.com
I thought it might be more interesting to ask one of my older cousins what his feelings were about the whole thing. Here is his letter completely unedited:
The photos that Cousin Michael took *were* kind of smirky.. Caught us in little *off* moments and did not always cast us in the most dignified light. On the other hand, we weren't really a very dignified household!! So this was all 40 years ago.. and of course from this point in time it is easy to look at photos from back then and laugh at them.. you look at *any* portrait of yourself from back then and it's hard not to at least grin a little at yourself.. But even at the time.. When the photos first got published.. I think we all shrugged.. On balance thought it was a hoot..  I think he captured the ambience of that household perfectly.. We were *all* a little off.. so was Cousin Michael.. How's he doing by the way? 

- Cousin Victor …
(Thanks Victor- I'm *still* a little off :)
In the 70's you'd been attending the California Institute of Arts and worked for rock promoter Bill Graham. Is there something you're especially missing today compared to the psychedelic 70's?
I saw people like the Doors and Jimi Hendrix for three dollars in small venues like the Fillmore. With now valuable posters given away for free and nobody scalping tickets for…$6, yes I can say I do miss those times. I might also add that Jim Marshall, the rock photographer who did both Woodstock and Monterey Pop, regretted how things had changed. He'd say "Nowadays they usher you in for the first song or two and then you're gone- before the performer starts sweating."
Who did inspire your photography work?
I've never really responded well to that that question. I simply feel that photographing was a natural activity for me to do and that I needed no inspiration. I am very fortunate to have found something to do for the better part of my life that involves just seeing life and capturing it. I'm doing my best not to dodge the question, but I think I picked photography so the images could do the talking and not my mouth.
Do you still take photographs with an analog camera or did you switch to digital photography? What do you think about the digital revolution?
I still use my Leica but I do have digital cameras that come in handy for instant emails or social networking. Knowing that some SLR digital cameras come with HD video, I see options in the way moments can be recorded. Instead of a display of individually framed prints, there might be thin light screens of various sizes with iPad styled technology on the walls. Fifty of them. And instead of a gallery framing and hanging each new show every month, they can rotate shows instantly from a computer. An exhibition which normally would be comprised of "still" images might be in HD, 3D, maybe even move for 5 or ten seconds, and have sound. Imagine walking into a gallery of that. Or forget the overhead of a gallery. Why not just beam into your home. Would they have done it 50 to a hundred years ago? Maybe, but I'm glad they didn't. I still love looking at scratched and grainy black and white pictures from WW2's Robert Capa or Cartier Bresson's pictures that contained both movement and emotion in a single still image. But changes are in store.
Are you planning your photographs or do you just walk around shooting? Or is it a mixture of both?
Yes, a mixture. I usually know what I'm stepping into when I shoot, but once there- you have to wipe the slate clean as far as your preconceptions about what you had imagined. You have to be open to what is actually there and not look for photographs you've already taken. It's gotten to the point where sometimes I'll not look through the camera and I won't know what I have till I get home. I'd rather have surprises, even bad ones, than good ones that are repetitious. To do that you have to be in a situation where money and your reputation are not a factor. What's the saying? " You learn more from your mistakes…"
Lastly, is there anything you'd like to say or predict about the future of photography?
A Warning: For most people, 99 plus % of their time will be spent at the computer with photoshop or some other program instead of actually being out there and shooting. If you think those numbers are skewed, think about the days and nights looking at the screen in last few years as opposed to the last time you went out just shooting. What's worse, the same percentage of digital images actually being taken will never see the light of day as a photograph. Yes, they are filed away on a hard drive, somewhere. Old photos might be in a computer that is now in the garage or on a broken external hard drive that you will fix, someday. And if they aren't labeled, it will be like looking for a needle in a haystack. There was a time when a simple roll of film came back from the local camera or drug store. You even got prints of the first two waste shots of your feet while advancing the film. The very best images got picture frame status with the majority of the others destined for the family album or at the very least a shoebox along with the negatives. But you had prints, of everything, that you could enjoy- anytime. Think thirty or forty years down the road- will you have prints of even one per cent of the pictures you took?
As the "Yoda" or let's say the "Confucius" of photography, do you think Confucius was right as he said "Life is really simple, but we insist on making it complicated".
He also said: "Choose a job you love and you will never have to work a day in your life."